As Slade once said; "IT'S CHRISTMASSSSSSSSSS!"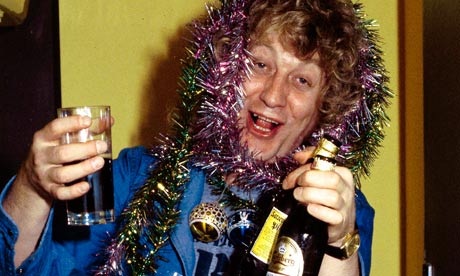 (Image taken from the guardian website)
Well, not quite but it is the first of December which means it is now socially acceptable to be mega excited for Christmas and all things Christmassy. I, however, have been dishing out the Christmas spirit for well over two weeks already much to the dismay of my friends, family and poor boyfriend. What can i say? I LOVE Christmas.
Which brings me to the point of this post. When i came to the decision to start this blog i had planned to update it at least twice a week but alas, what with work and personal life my little space on the web has become somewhat neglected. To push myself into more of a blogging routine, i have decided to participate in Blogmas! Which means i will be attempting to blog every day throughout the whole of December. Yes, i know. You're probably thinking, 'Yeah, that's not going to happen' but have some faith my lovelies! I am going to do my very best!
So on that note i'm going to end this short post. I will be back tomorrow with a Christmassy related post.
Lots of love!
- Katie x