REINDEER LEGGINGS!!! I absolutely love these. They are so cosy and warm and were only £10 in trusty Primark (Yeps, i do love a bit of Primarni!) Primark in fact have some amazing Christmas clothing this year. I always get my Christmas jumpers and pyjamas from there, though i must confess i do have my eye on this super cute Gingerbread jumper from Topshop….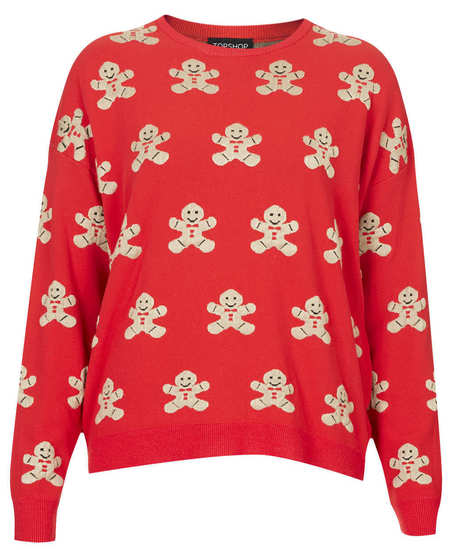 I keep picking it up every time i go into Topshop and then hesitantly put it back knowing i already have too many Christmas jumpers. Maybe i will cave and buy it before Christmas. Wouldn't it be the perfect jumper to wear on Christmas day? Like it? It's £42.00
Anyway, this is a super quick post as i'm all sleepy and ready to snuggle up in bed with my kindle and peppermint tea.
Lots of love xx